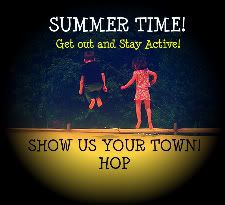 It's time to join in and share some of
your local sights and hometown fun with your hosts
Today, I am sharing some local South FL Family Fun!
as we give you an exclusive peek into our adventures in
Butterfly World (Coral Springs, FL) one of our fave local places!
This little gem of a place is only a few minutes from our home
& it is always a family pleaser - we all enjoy our visits there!
Link up your local fun below
& be sure to check out the other great links too!
Happy Town Hopping!