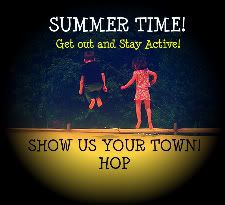 Welcome to another week of the Show Us Your Town Hop
where you get to share some of your local gems with us!
Today, I am linking to an older post because it was our 1st week Back to School so we were trying to establish a routine and stayed close to home.
Here's a peek the the South Florida Science Museum
it is filled with wonderful hands-on science explorations!
Exploring the South Florida Science Museum
Now, it's time to join in and share some of
your local sights and hometown fun with your hosts